About us
Us, this is Kristof (39) and Julia (38). We live in Lingenfeld, near Speyer, which is located in Germany's Palatine, 75km from Baden Airport. In our families we grew up with small pets like birds, rabbits, cats, guinea-pigs, fishes and degus, but we never could convince our parents to keep a dog. When we married in 2005, we thought again about having a dog, but it took another four more years until our first dog and our first Flatcoated Retriever "Jack" came to our home. In 2013 "Ella" joined our pack and we are very happy to have her here. In 2017 a dream came true, we were able to keep Nick, a son of Jack. Unfortunately Jack died unexpectedly in January 2019 of a tumor on his heart. And as unexpectedly Jack went, Hugo the dachshund came into our lives in August 2019. Since September 2021 we own Jacks granddaughter Whisper.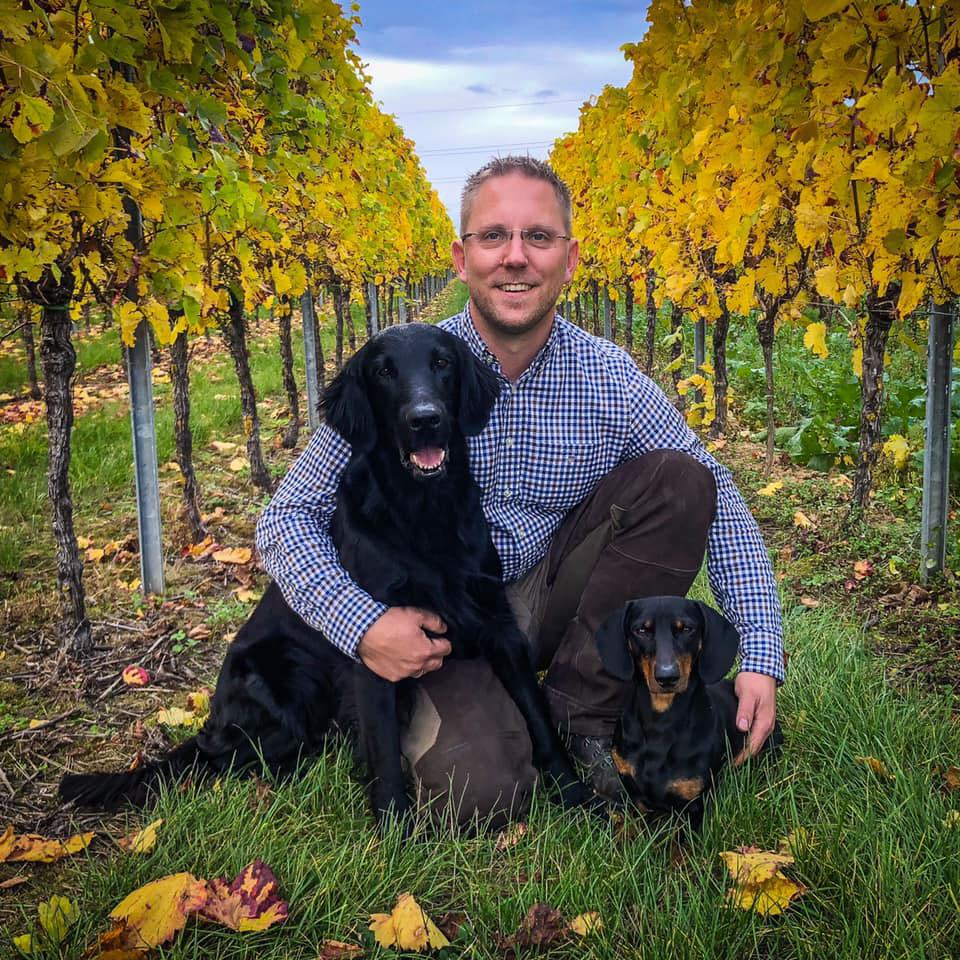 We decided for a flatcoat, because of their happy temperament, intelligence and working ability paired with an elegance that is unique among retrievers. We spend much of our time working and playing with our dogs. As Flatcoated Retrievers are an intelligent breed with a strong desire to work, they need something important to do, so we do dummy training, participate in workingstests and go hunting (primarily birds and small game), which is mainly Kristof's part.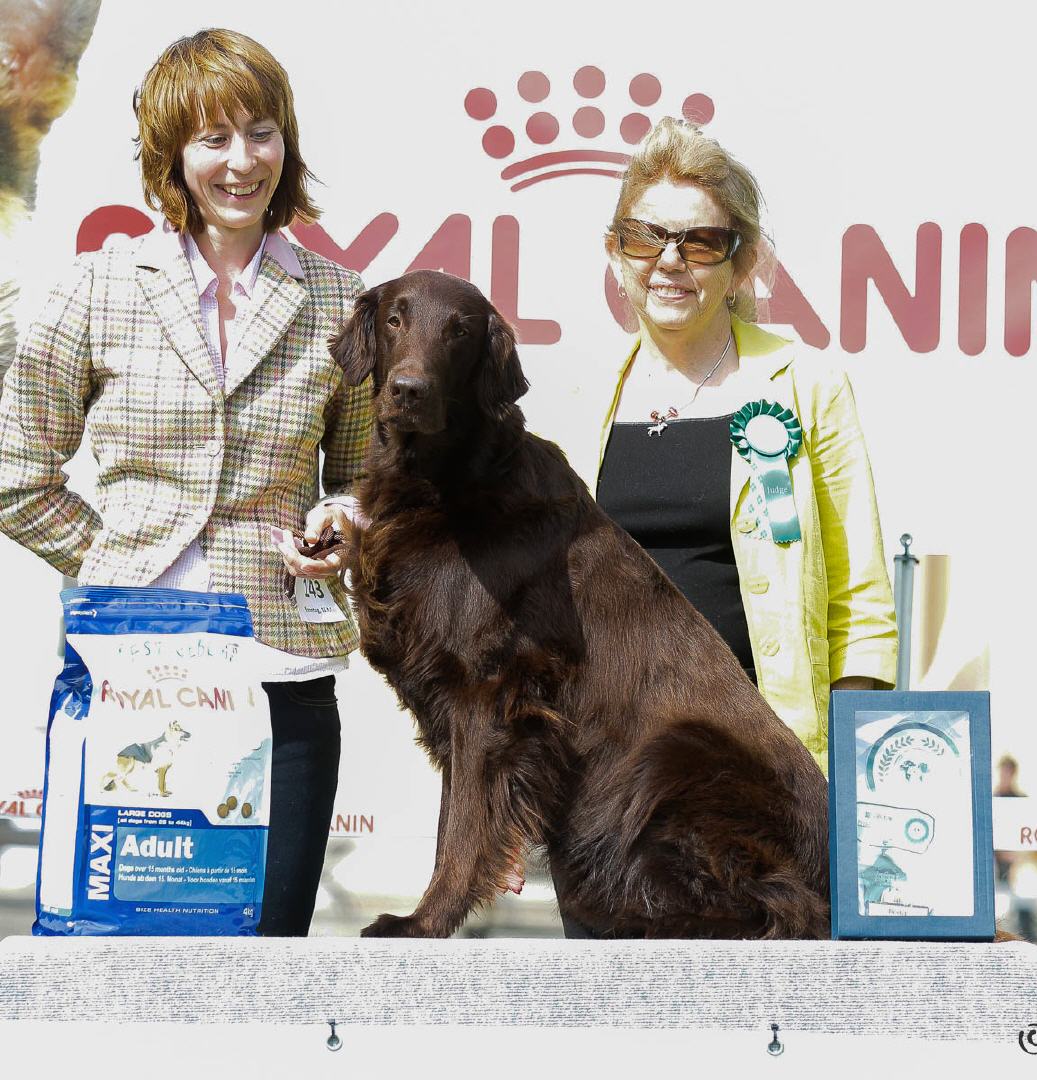 In addition, Julia shows them in conformation. Our dogs are family members and live with us in the house. We are members of the German Retriever Club and the German Teckel Club 1888 e.V., Julia is also member of the Austrian Retriever Club and Kristof is member of the Rheinland-Pfalz-Hunting Association.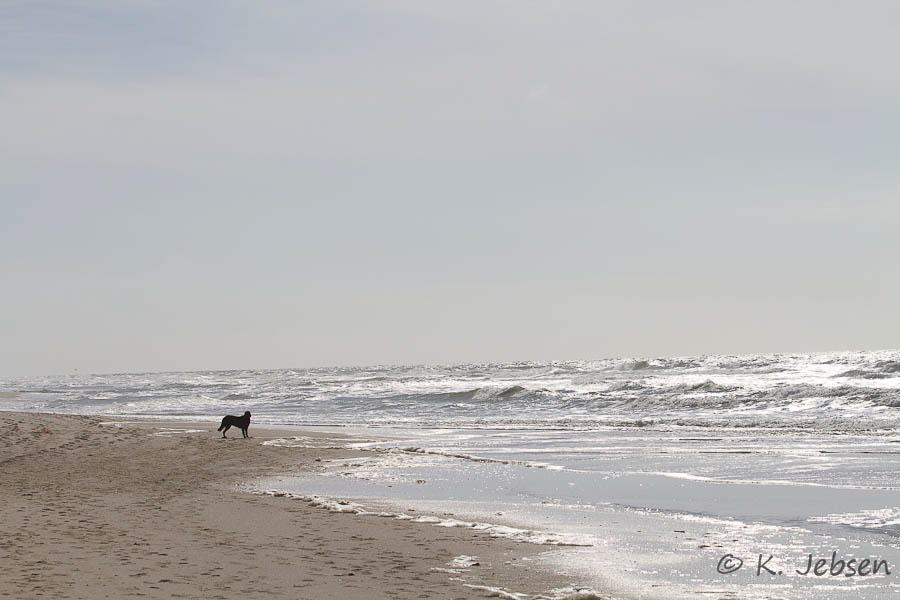 When we are not doing dog stuff, Kristof is a production engineer in the world's biggest truck plant and Julia works as a biological technician at a well-known pharma company. We love to make holidays at the sea or in the mountains as well as enjoying our beautiful garden.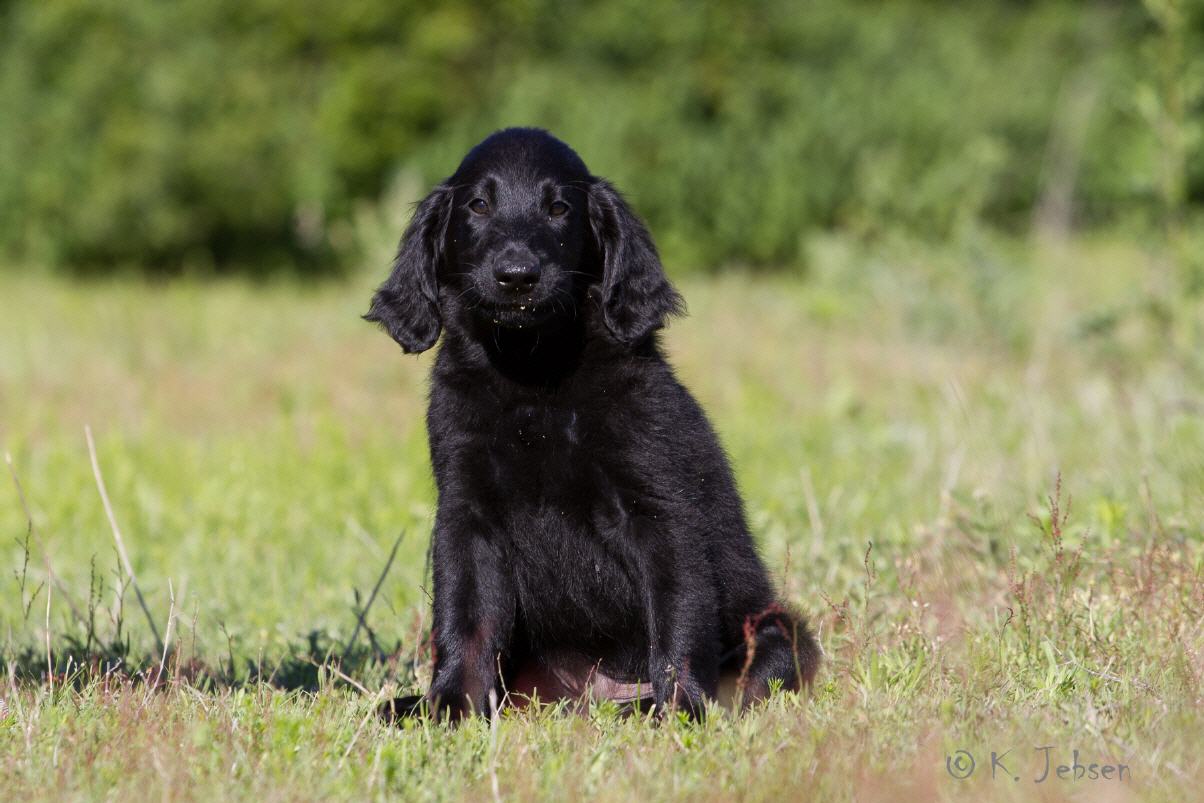 Our Kennel
In spring 2021, after being under the spell of flatcoats for 15 years, we decided to register our own kennel. We chose "Flapjack's" as the name for it, in memory of our Jack and in Oktober 2022 we reared our first litter with his daughter Nala.